Portland pimp sues Nike for no warning label on Jordans, Nike sues Michael Jordan for being so Fly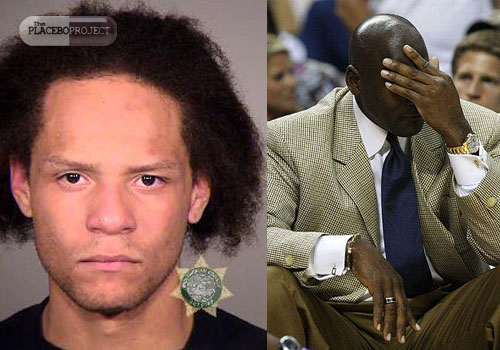 Oregon Native Sirgiorgiro Clardy has filed a $100 lawsuit against shoe giant Nike, alleging that they are partially liable for the damage he inflicted on a customer who neglected to pay for his prostitute. Nike in turn is filing suit against Sports Legend Michael Jordan, claiming that he is so fly, his shoes can cause damage just by reputation.
"The shoe is not designed like a weapon in any way" said Nike Public Relations Spokeman Yuri Pillosi. "It is Jordan's mere influence that causes people to become bruised and bloody. This could have happened to anyone. He's just that fly."
A spokesman for Michael Jordan could not be reached for comment.